Why we should use the wine decanter to drink wine
    By pouring wine into decanter,  the ventilation of the wine can be facilitated, and also get rid of  the depot in the wine. If you taste the wine directly, you will miss its actual flavor. When you open the a bottle of wine, pour the wine into the decanter for several hours first to make sure that it can be fully exposed to the air before drinking. In such way, a nomal bottle of wine becomes a fancy one. To some extent, decanters not only plays an inportant role in wine drinking, but also looks gorgeous.  Just picture that you are in a party with an elegant crystal classware, romantic candlelight and  a handsome sommelier. Thus, everything looks nice.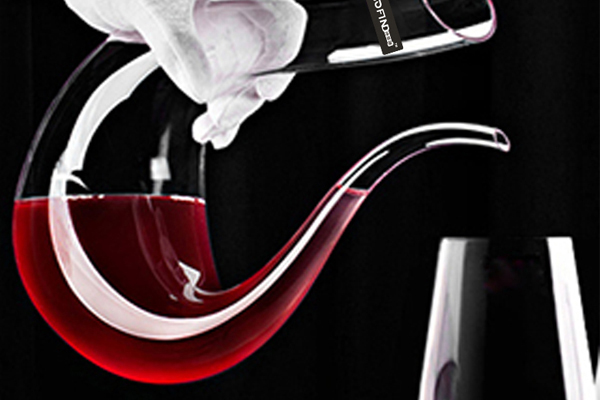 We are "Glass Gifts Customized Experts!"
Established in 2005, as a matter of fact, Xinyi glassware CO., LTD is professional in art processing with 12 years experience. The processes include decal printing, screen printing, sand-blasting, color-painting, auto gold rim progress, etc. Each process is made by craftsman with decades experience. Our company specilizes in new style glass cup, decanters, glass ashtray. If you are interested in decanters, pls contact Mr Mark: +86 13642644243
Guangzhou Xinyi Glassware CO., LTD locates in Guangzhou, Guangdong.Our factory not only near the airport but also near the Guangzhou North Train Station.
Our products are environmental friendly, nontoxic, and high quality.
Furthermore, it only takes 20minutes to the airport or train station.
We can customshape and printing of the glass as you need.